We Provide the Guidance You Need to Restore Missing Teeth
The loss of one or multiple teeth can have a lasting impact on your oral health and your confidence. Fortunately, there are several options available for replacing lost teeth. The most effective option involves implant dentistry which provides a lasting and attractive solution to missing teeth.
Leveraging years of implant dentistry experience, Dr. David A. Cook of Smiles at France uses a team approach in dental implant treatment planning. Our office is involved in the initial planning of the implant in question, the final construction of the restoration of the replacement tooth and the continued preventive maintenance after installation. We utilize the expertise of our implant surgeons (periodontist or oral surgeon) in the placement and healing phases of implant dentistry.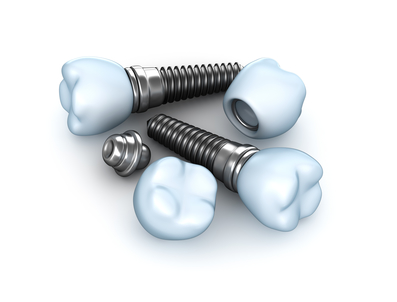 Why Choose Dental Implants?
In recent years, implant dentistry has become the leading choice for replacing missing teeth. The practice is effective in a wide range of situations, including the replacement of a single tooth, the replacement of a group of teeth and even the replacement of an entire mouthful of teeth.
In the last decade, dental implant technology and techniques have advanced greatly. We can now install implants in situations that were impossible just a few years ago.
In addition to this increased flexibility, implant dentistry offers a wide range of benefits, including:
Bone preservation: Dental implants minimize bone atrophy by keeping the bone stimulated, further preventing issues that may cause the face to sink in.
No Decay: Unlike bridges, dental implants do not decay. This means that the implant usually last much longer than a traditional bridge.
Added stability: When a tooth is missing, the surrounding teeth and gums are forced to bear added biting and chewing stress. Dental implants reduce the stress on surrounding teeth, which significantly increases the stability of the region.
Enhanced confidence: Missing teeth can impact your confidence, both in terms of appearance and while chewing. Dental implants eliminate the loss of confidence by increasing chewing efficiency and restoring a youthful appearance.
Reduced maintenance:Implants are far easier to clean and maintain than traditional bridges and dentures. Routine preventive care including brushing, flossing and regular professional cleanings will effectively maintain an implant for years to come.
Connie
Congenitally missing upper lateral incisors, 8 was lost due to root resorption and four new restorations placed to blend out her smile. The missing tooth has an implant.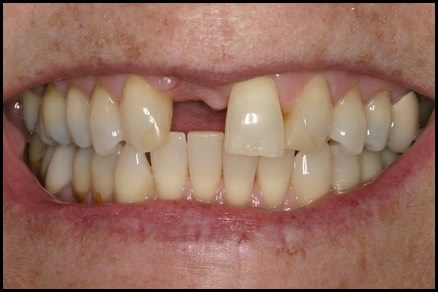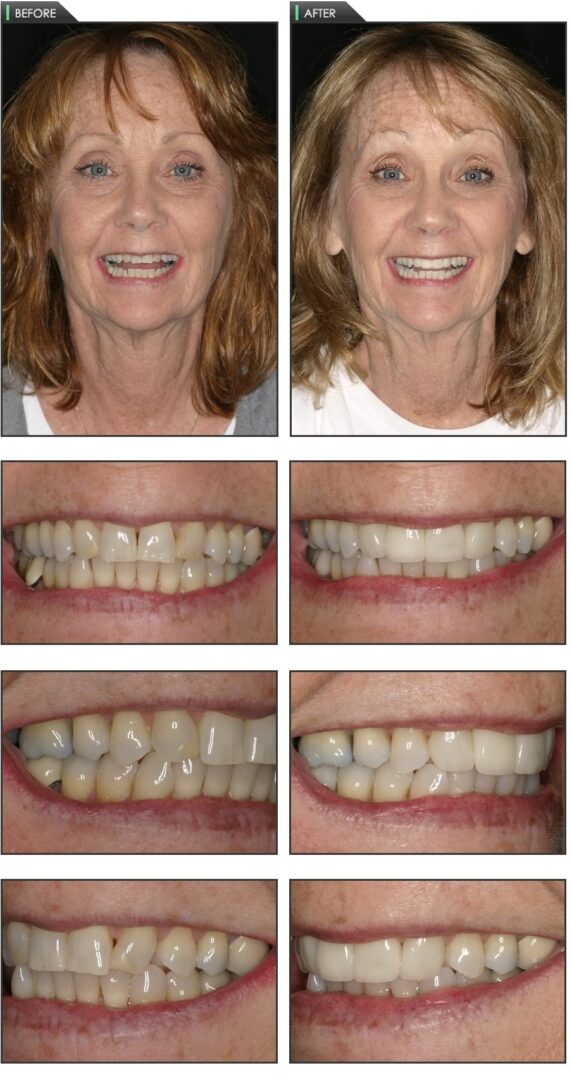 To discuss your unique dental implant concerns, call our Minneapolis / Edina implant dentistry practice at (612) 824-7033 today.