Dental Implants for Minneapolis & Edina: Restoring Your Full Smile
Smiles at France provides dental implants for Minneapolis patients and those from the entire metro area, and beyond. Missing teeth will dramatically impact the appearance of your smile, even if the absent tooth is not at the immediate front of your smile. A missing tooth or teeth will cause the face to sink in, impact the bone structure and reduce the stability of the surrounding teeth. An absence of a tooth will also apply added stress on the surrounding teeth during biting and chewing activities.
During the dental implant process, the implant is inserted into the bone in place of the tooth's roots. Later, a restoration is installed, completing the process and restoring the smile profile.
Connie
Congenitally missing upper lateral incisors, 8 was lost due to root resorption and four new restorations placed to blend out her smile. The missing tooth has an implant.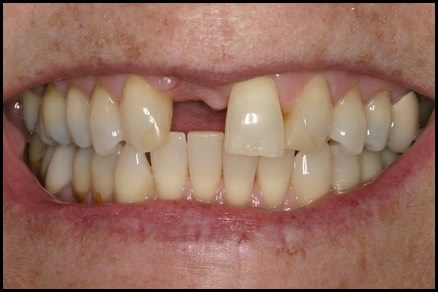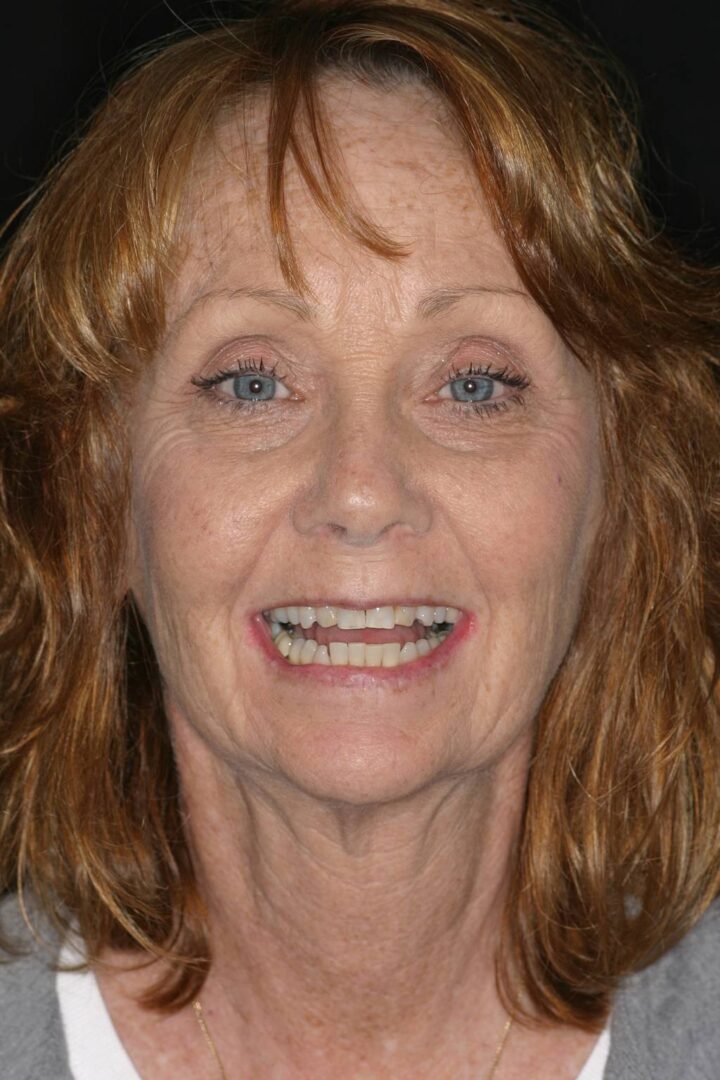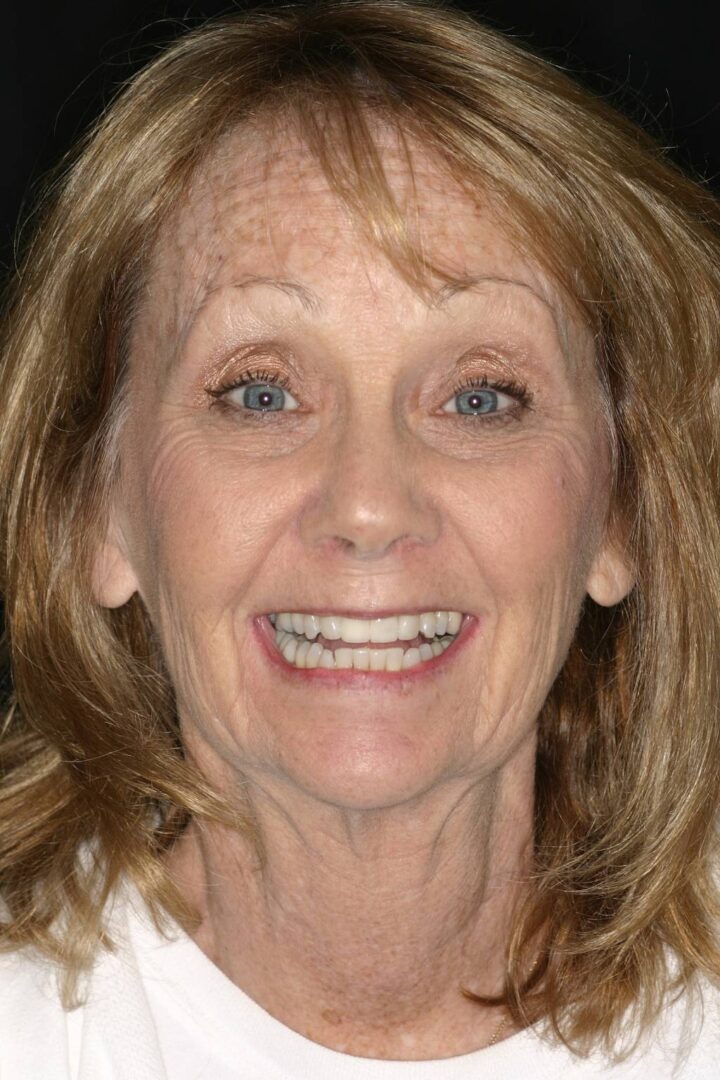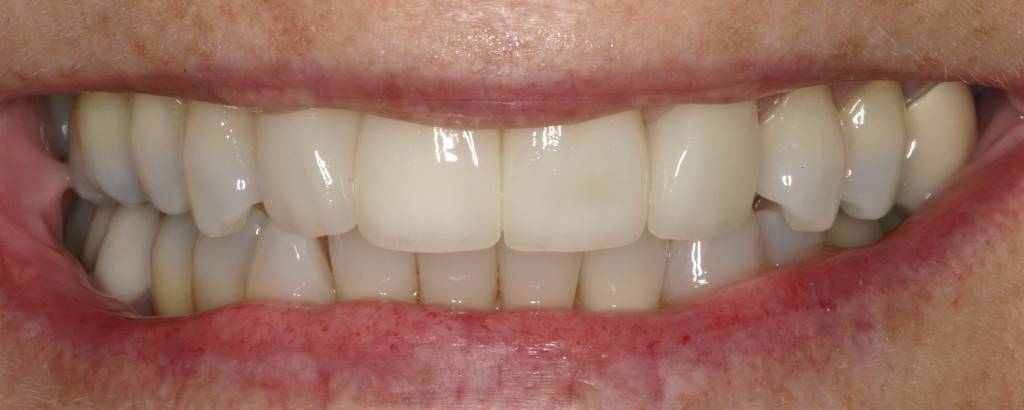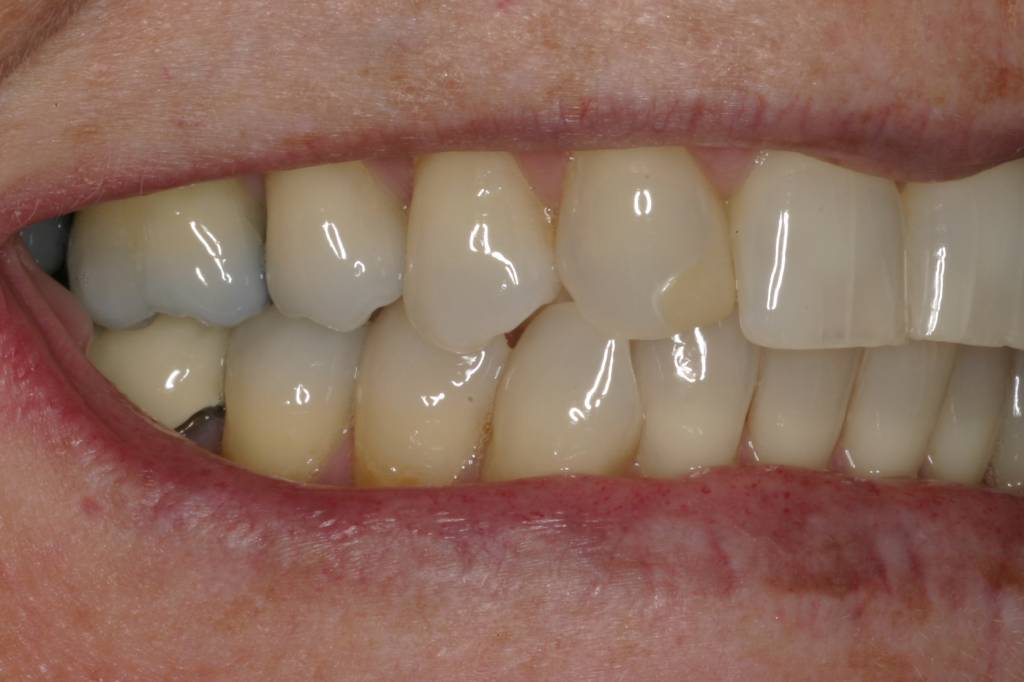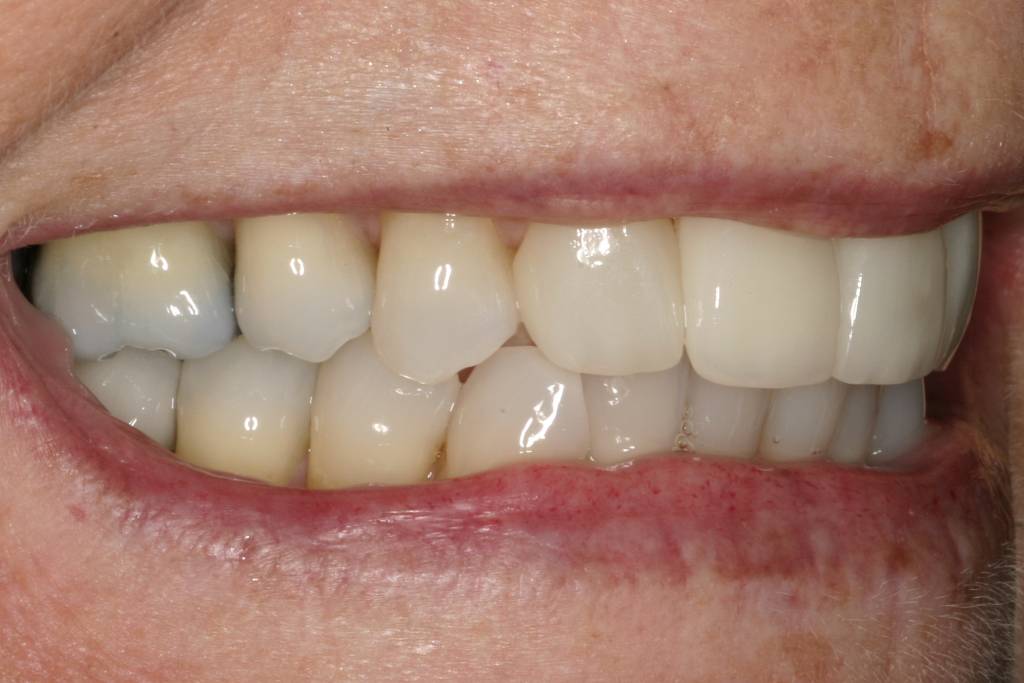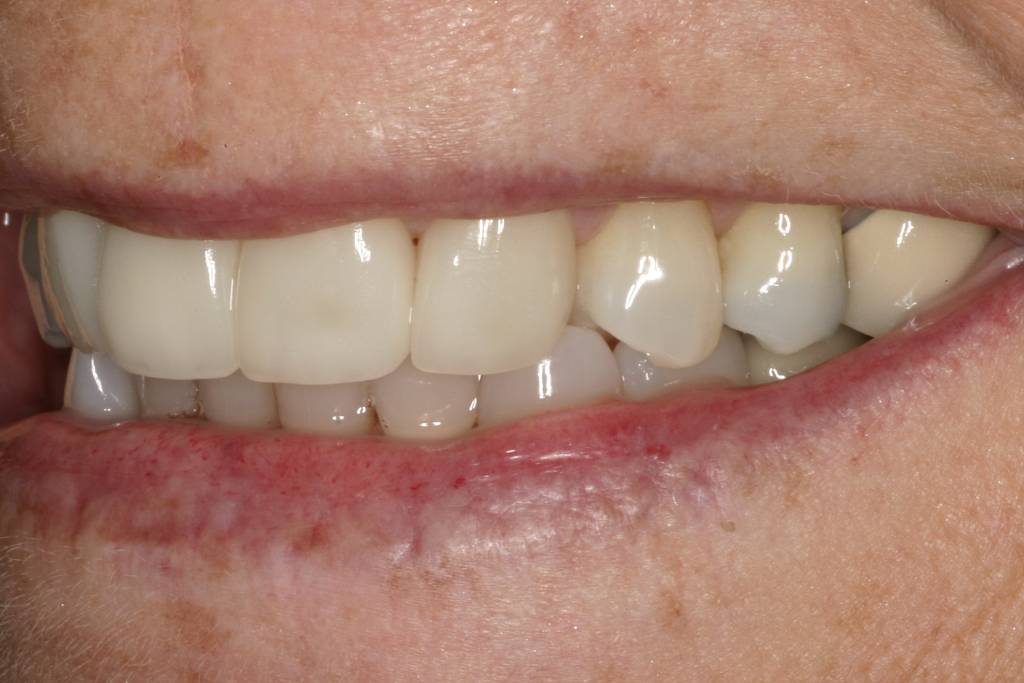 Minneapolis Dental Implants
Dr. David Cook and his team provide dental implants and other cosmetic dentistry services from his Minneapolis dentist office, Smiles at France, located at 50th and France. In addition to providing dental implants, Dr. Cook's services range from general dentistry to treating bruxism – clenching and grinding of teeth. One of Dr. Cook's specific areas of expertise is cosmetic dentistry. His patients come from the Twin Cities metro area – Edina, Minneapolis, South Minneapolis, Eden Prairie, Bloomington, Eden Prairie, Golden Valley, Minnetonka, Plymouth and St. Paul – and beyond.
Contact Smiles at France to discuss Dental Implants
To schedule a complimentary consultation to discuss the dental implant process and the impact an implant can have on your smile,
please call (612) 824-7033.