Dental Care Innovation to Provide the Best Possible Care
As with nearly every other health care practice, the technology supporting dentistry is always changing and advancing. To provide the most effective and up-to-date care, dental practices must maintain a real-time knowledge of technology advancements, as well as improvements in techniques and procedures. Dental care innovation can make a difference.
Smiles at France is committed to providing the highest quality care to every patient. To do so, we invest our time, money and efforts into updating technology when possible, and eliminating outdated techniques when necessary. Over our decades in practice, we have continually evolved and will continue to do so in the future.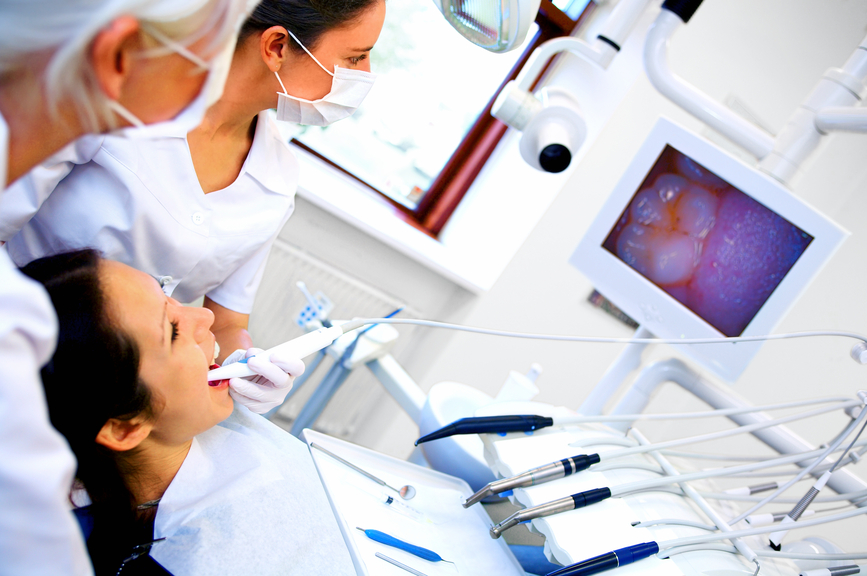 Today, our advanced technology offerings include:
Digital X-Rays
Laser Cavity Detection
State-of-the-Art Infection Control
Fiberoptic Light Transillumination for Early Fracture and Decay Detection
Diagnostic Digital Photography & Videography
Magnification Optics
Electronic Dental Record
Lighthouse Automated Appointment Confirmation and Reminder System by Text and Email
To ensure that we remain on the cutting-edge of dental technology and up-to-date on changing techniques, we:
Actively participate in local, regional, national and international advanced dental education groups
Diligently subscribe to varied professional publications that highlight and review new and fresh developments in dentistry
Network with the recognized leaders in our field – true innovators, developers and researchers
Carefully scrutinize new developments, including studying their research
Filter out new techniques that are not improvements over present ones
To learn how our advanced technology offerings can help you prevent or address oral health issues, call our Minneapolis / Edina dentistry practice at (612) 824-7033 today.