Are you in need of a complex dental treatment plan? People often seek to our help when their care involves the coordination with multiple dental and medical specialists. Often it is a specialist who requests that we become involved to coordinate their care.
Restoring a mouth involves a process similar to remodeling a home. It starts with an assessment of your current health and circumstances. From there it jumps to a discussion of the vision of your preferred end result. Now we have a starting place and a vision of your goals. Then we invite the appropriate dental specialists to help us achieve your goals.
This is what we do:
Assess your current dental health
Help develop your vision, your preferred dental future
Establish a plan
Recruit the specialists as needed to assist in your plan
Monitor the progress of your plan, make adjustments to your plan as necessary
Maintain your preventive visits and efforts
Keep you involved in every step and decision
This is what our more common specialist partners can do:
Orthodontist: move teeth and move gum levels by altering their positions
Periodontist: surgically alter gum levels, treat gum disease, graft gum recession, and place dental implants.
Oral Surgeons: extract teeth, place dental implants, surgically move jaws to assist the orthodontist, place anchorage implants to assist the orthodontist.
Restorative Dentist (that's us): reshape teeth, restore teeth with bonded resins, veneers or crowns and restore implants.
Connie
Congenitally missing upper lateral incisors, 8 was lost due to root resorption and four new restorations placed to blend out her smile. The missing tooth has an implant.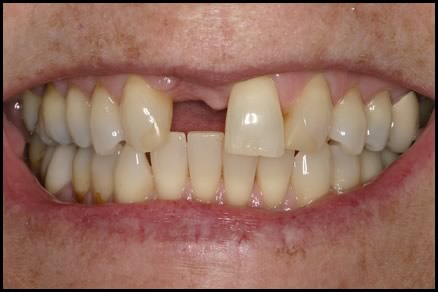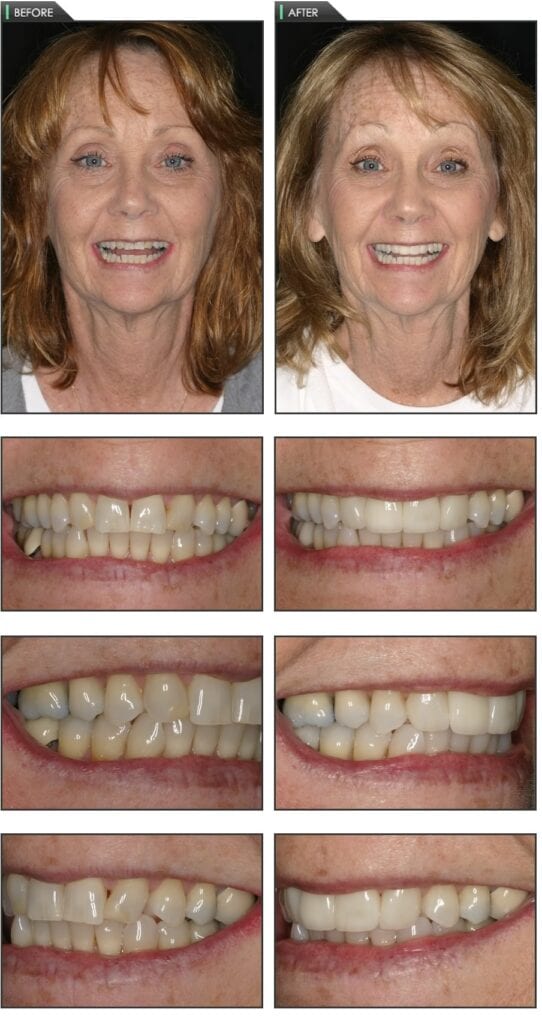 For more information, or to discuss your unique multi-specialty care needs, call Smiles at France at (612) 824-7033 today.