Minneapolis Cosmetic Dentistry
Why is there a need for Minneapolis cosmetic dentistry? It is an unfortunate fact that some of us simply aren't blessed with a perfect smile. It is also unfortunate that others have been involved in accidents, or suffered trauma that resulted in damage to their teeth and smile.
What is fortunate, however, is that many people with less than perfect smiles have the option to turn to cosmetic dentistry to restore their old look or obtain a whole new one.
At Smiles at France, we offer a wide range of cosmetic dentistry services and procedures. Dr. Cook's extensive experience addressing smile blemishes gives him the skill and knowledge needed to tackle any issue you may have with your smile.
Teeth Whitening, Implants, Porcelain Veneers, and More
Over the past 30 years, we have helped patients rediscover their smiles through a number of procedures and cosmetic dentistry services, including:
Porcelain Veneers
Resin Bonding
Composite (White) Fillings
Porcelain Crowns
Teeth Whitening
Tooth Reshaping
Porcelain Veneers
Gum Level Alteration
Dental Implants
Celine
A single discolored tooth restoration in a pretty smile is never easy, especially when the teeth have subtle clouds of color that need to be added. Thank you to Jenny at Valley Dental Arts who did the ceramics.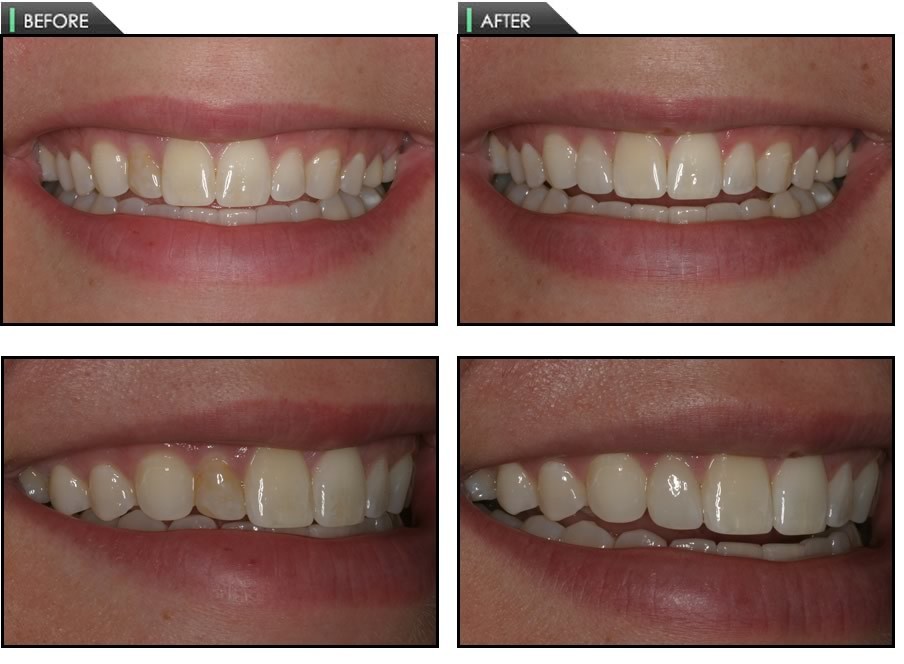 Minneapolis Cosmetic Dentist at 50th & France
Minneapolis cosmetic dentist Dr. David Cook services patients with cosmetic dental needs in Edina, Minneapolis, Bloomington, Eden Prairie, South Minneapolis, Golden Valley, Plymouth, Richfield and Eden Prairie. Smiles at France is located at near the intersection of 50th and France – where Minneapolis meets Edina.
Please Contact Smiles at France
If you are unhappy with the look, comfort or function of your teeth, we can help. To begin the process of restoring your beautiful smile today, please call Smiles at France at (612) 824-7033.