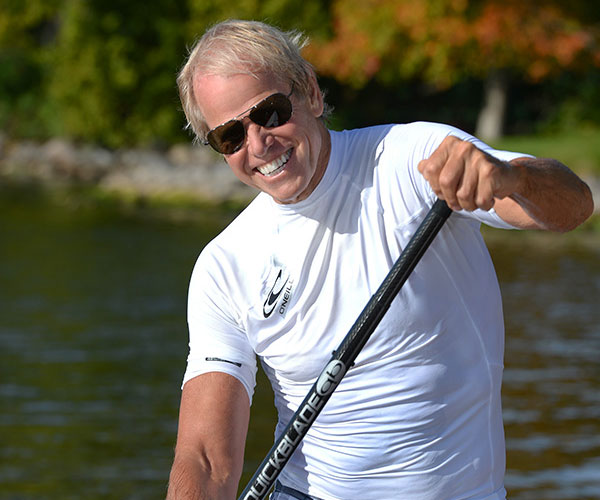 How To Choose A Cosmetic Dentist To Enhance Your Smile
Do you hesitate before you smile? Do you feel your smile doesn't represent you in the best light on the job or in social situations? Are you less confident about your appearance when you smile? Do you cover your mouth with your hand when you speak?
If you answered "yes" to any of these questions, you might be thinking of visiting a cosmetic dentist. These thoughts might cross your mind when you first brush your teeth in the morning, when you see photos of yourself posted on Facebook, or when you see friends with great smiles. You might believe that just a few things need to be tweaked to your teeth, or perhaps a more complete dental makeover is needed.
Smile with Confidence
Getting the smile you want will make you look better, and hopefully feel better about yourself. You'll be able to smile with confidence. Cosmetic dentistry has evolved, and with skilled treatment options, achieving a healthy and beautiful smile is easier for patients of all ages. How then do you go about finding the right cosmetic dentist?
Finding the Right Cosmetic Dentist
To begin your search, begin talking to friends and family members who have enjoyed positive experiences with cosmetic dentists. Explore the websites of cosmetic dentists recommended and others to get a feel for professionalism, approach and to review photos of before-and-after smiles of their patients. Just note that stock photos exist of before-and-after smiles, so try to verify that the photos are examples of actual patient work performed by the cosmetic dentist.
Your Cosmetic Dentist Consultation
Upon completing your homework, schedule a consultation meeting. Come ready for your cosmetic dentist consultation to discuss your teeth and your smile. What do you like and dislike about the size, spacing, shape and color of your teeth. How do you feel about your smile? How do you feel about your gums? Do too much show? What would you like to see happen? Are your teeth the right length? Worn short or are your gums covering them?
As you meet and discuss your smile, you'll want to assess the cosmetic dentist's knowledge, philosophy and approach. You'll want to feel comfortable that this person has what it takes. Is this an expert that will truly listen to you? How is the communication between you two? Or, put another way, can you work with this person to achieve your goals?
Can the dentist show you photographs of patient before and after that they have actually treated? Not stock photographs or brochures from other sources. This is important to show proof of their expertise.
Does your dentist understand why your teeth are their current way? Can this person help them not return to their current state?
At the first consultation, come with any questions you might have. This is the meeting to address questions you might have on timing and costs. As with any personal service, costs and quality may vary greatly depending on experience, expertise and artistry. More complex dental needs call for a greater level of expertise and add to the cost. Ultimately, you're in the best position to assess what fits within your budget.
An Oral Exam
To gain an understanding of the possibilities given your specific dental needs, a cosmetic dentist will complete an oral exam. Here, the health of your teeth will be examined along with your gums, your bite, and overall dental situation. That exam will likely include inspecting all of your teeth and gums with magnification, a detailed series of photographs of your teeth and smile, creating models of your teeth with records of your bite and any necessary x-rays to show hidden health levels.
Prior to committing to a cosmetic dental plan, your dentist will be able to show you through various means what your new smile will look like. The dentist will review your options with you, and together you two will agree on a plan. Make sure you feel comfortable with the plan.
A Beautiful Smile
Using advanced technologies and skilled expertise, the right cosmetic dentist and support team can make a world of difference with your smile. A smile that is as healthy as it is beautiful can be a life changer. Take the time to choose the right cosmetic dentist to fit your needs.
Cosmetic Dentistry for Minneapolis, Edina and Twin Cities
MPLS ST PAUL Magazine and Minnesota Monthly have consistently voted Dr. David A. Cook as one of the Twin Cities' Top General Dentists and Top Cosmetic Dentists since the year 2000. Dr. David A. Cook is well respected by his patients and peers. He has earned a reputation for providing quality care. All of the dental photos on this site are of actual patients.
Contact Dr. David A. Cook and Smiles at France
Minneapolis dentist Dr. David A. Cook and the Smiles at France team provide restorative, implant and cosmetic dentist services to patients in Minneapolis, Edina, Bloomington, Eden Prairie, and the entire Twin Cities metro area. The Smiles at France dental practice is located at 50th and France – where Minneapolis meets Edina.
If you're wondering how to choose a cosmetic dentist; we're hoping you visit Smiles at France. Dr. David A. Cook also provides general family dentistry, so your children and other family members and friends are welcome too! Please contact Smiles at France today to schedule your smile makeover or check-up: (612) 824-7033.