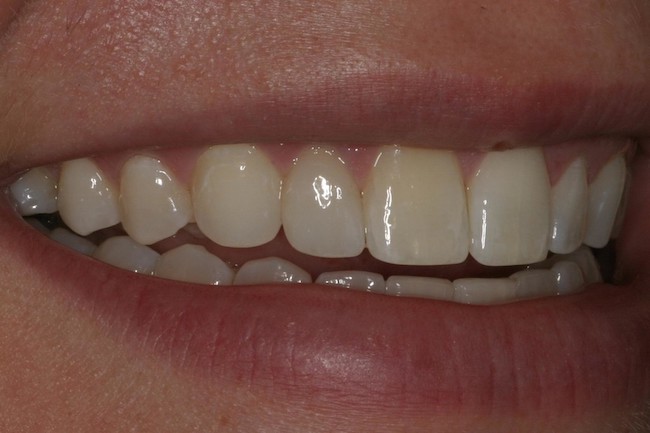 Veneers In Minneapolis And Edina
Porcelain veneers can help you achieve a new and beautiful smile. If you are concerned about your stained, chipped, or worn out teeth, this cosmetic dentistry treatment is a fast, effective, and safe way to brighten your smile. Find out what this treatment involves, what its benefits are, and how the process works.
What are porcelain veneers?
Whether you have chips or cracks in your teeth or want to improve your smile, porcelain veneers offer many benefits. These thin shells are made of medical-grade ceramic and have been effective in improving teeth profile in case of chips, cracks, misalignments, gaps, and discoloration. Each patient will have custom veneers develop for their teeth based on the problem. What makes this cosmetic enhancement so popular and effective is that this material has a very close resemblance to the natural dental enamel. It has also been used for teeth whitening effects with great success. Porcelain veneers are among the most popular and trusted treatment processes in the cosmetic industry.
How can veneers help?
The main purpose of using porcelain veneers is to recreate the natural appearance of your teeth. At the same time, it also provides strength that is almost equivalent to that of the natural tooth enamel. Whether it is a change in tooth color, size, shape, or position, this is a popular solution. Many times patients will also be able to address different cosmetic and structural problems with their teeth. Even if you have dark teeth that resist whitening, this treatment can prove to be highly effective in achieving bright white teeth. It can also be recommended to instantly fix minor overlaps, small gaps, and twists.
It is almost impossible for anyone to detect and tell the difference between veneer and your natural teeth. The benefits of this treatment process go beyond and can provide even higher resilience compared to your natural teeth. For example, veneers have higher resistance to coffee and tea stains compared to your natural tooth enamel. When you use this treatment, the natural tooth is mostly kept intact. Your dentist will make the minimum required alteration to your teeth to fit the porcelain veneer.
Our process
Our porcelain veneer treatment process involves bonding the material directly to the existing teeth while making minimal alterations to your natural teeth. The result is not just an immaculate natural appearance, but also added strength and support. The material is available in two different profiles:
The first profile of porcelain veneer is meant to be applied directly on the front of the teeth.
The second profile is made to wrap three-fourths of the tooth and provides additional strength.
The process involves removal of a tiny amount of the tooth and application of veneer. The amount of tooth that is removed during the preparation method is minuscule and on average, ranges from 0.1 mm to 1mm. The veneer is then bonded onto the prepared tooth surface with the help of light-sensitive resin. The resin cures fast and results in a strong and resilient adhesion.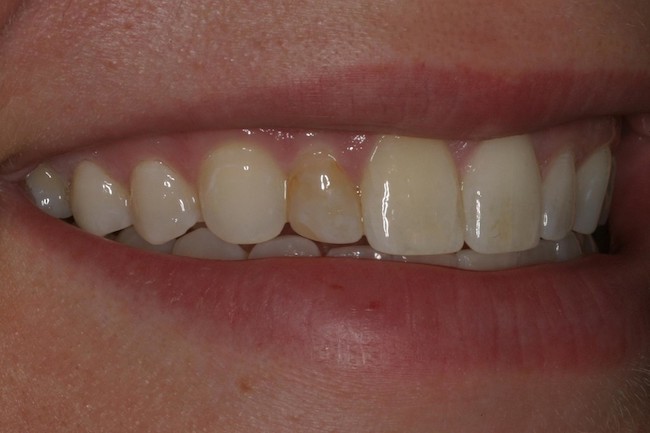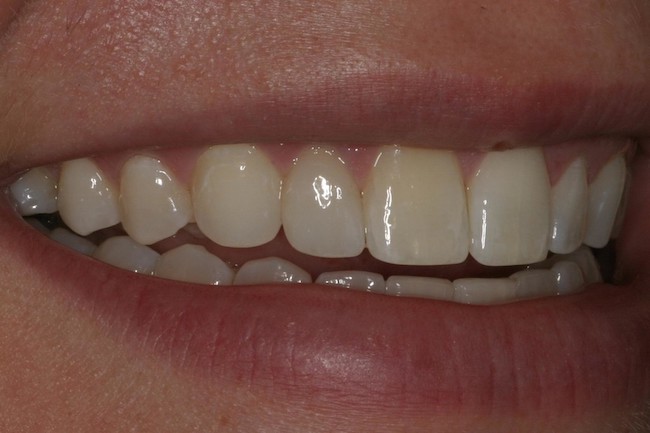 Care and Treatment
The maintenance of porcelain veneers is a simple process. You will have to care and treat them just like your natural teeth. It will be required to brush and floss just like you do routinely with your normal teeth. However, it is required to take care of certain things.
Usually, a month after the veneer treatment, you will have to return to the dental office for an evaluation. Your dentist is going to look for any reaction from your mouth towards the veneers. It is important to make this appointment with your dentist even if you feel that everything is normal.
Make sure to use only non-abrasive fluoride-based toothpaste.
Your dentist may consider providing a nighttime bite guard if you are in the habit of clenching or grinding your teeth.
Avoid acidic drinks and food that may damage the non-veneered portion of your teeth.
It is not just the first visit after the veneer treatment, it is recommended to visit your dentist periodically for regular maintenance. This is important to detect any signs of breakdown.
If you have any problems with the structure of your teeth, such as chips, cracks, gaps, or discoloration, you should visit an experienced cosmetic dentist to determine whether veneer treatment can address the issue. We will evaluate everything including your enamel's condition, your medical history, and overall dental health condition to determine if porcelain veneers are the perfect treatment for you. We can also recommend other treatment options based on the results of the evaluation to help you achieve your goals while improving your dental health.
Interested in finding out more? Schedule an appointment to meet with Dr. David A. Cook at Smiles At France: (612) 824-7033.